The Premium R1 is the Number One bike on the Road! With a 78cc powered engine, Premium R1 commands speed and strength. Engineered to look ultramodern, it has a patented sporty metal frame in dynamic colours, making it safe and stable on the road. Designed with smart engineering intelligence, it has an innovative backlight, front headlight and a dual dial speedometer. These futuristic designs, makes the contemporary R1 bike one of the most aerodynamically sound motorbikes available in the market. A true value addition for the modern rider.
Ravi Motorcycles is also available on

DARAZ.PK

for your convenience.  However, via

daraz.pk

it is available only in Lahore and Islamabad.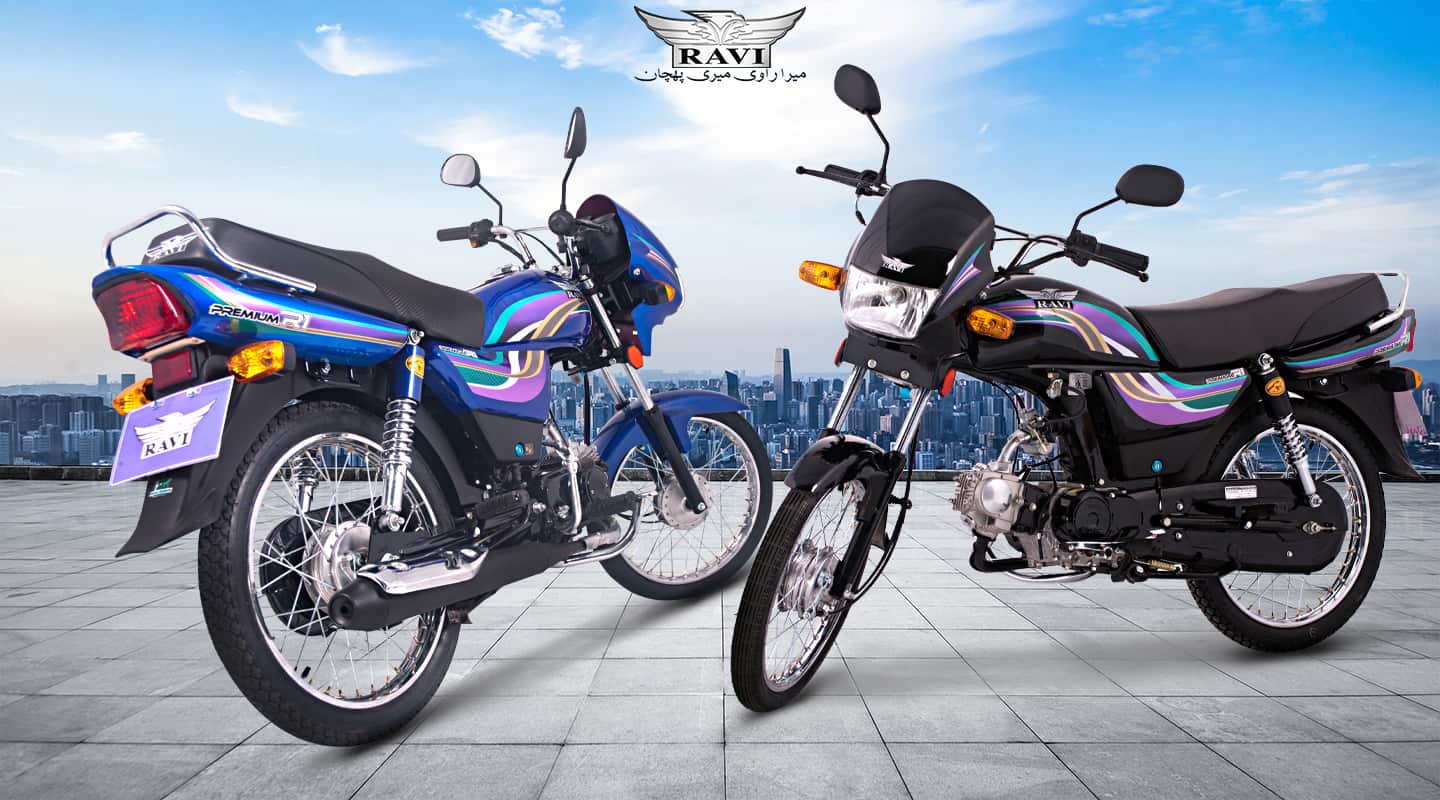 Today's Price: Rs. 63,000