The RX bike has the X-Factor which gives star quality to the rider on the road. With a powerful 100cc engine, the Premium RX dominates in speed and strength. Built with a patented iron sheet frame, the bike comes with an extra iron bar support, giving solid strength for thrilling acceleration with outstanding economy. It has a specially designed silencer which adds to the pleasure of a peaceful ride. Designed to look sporty, the Premium RX is a contemporary motorcycle priced to bring true value to the rider.
Ravi Motorcycles is also available on

DARAZ.PK

for your convenience.  However, via

daraz.pk

it is available only in Lahore and Islamabad.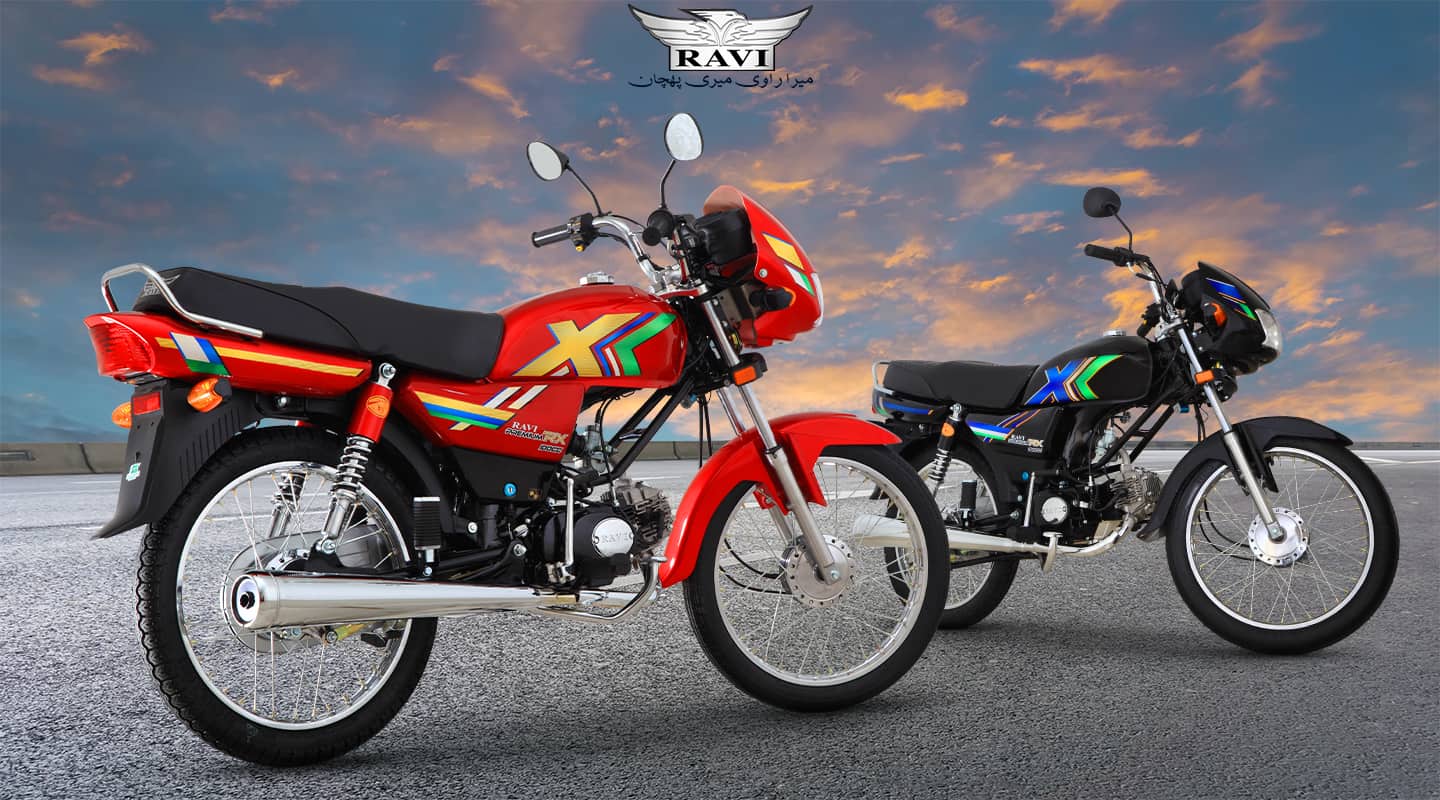 Today's Price: Rs. 65,000